The signs of spring are all around us and here in the Regent's events office, we've started getting excited about the change of season and all the natural delights it brings with it. We're lucky to be surrounded by four acres of lawns and beautiful, mature gardens bursting with flowers, trees and shrubs. But it's the flowers in our internal spaces we're thinking about today. There's so much you can do to bring a taste of the natural world into your spring/summer events, and lots of clever ways in which you can arrange your flowers to enhance your space. So read on for some floral inspiration…
Centrepieces
Whether you're organising a wedding or a corporate sit-down dinner, any table at a seated event with food should have a centrepiece. If you've gone for a round table layout, you do, however, run the risk of creating a literal barrier between guests on opposite sides, so it's best to lift the flowers up above eyeline – as in the picture here, or go for a more 'spreading' arrangement, keeping your blooms well below the chat.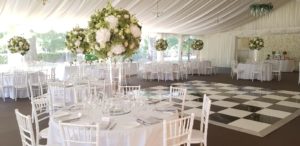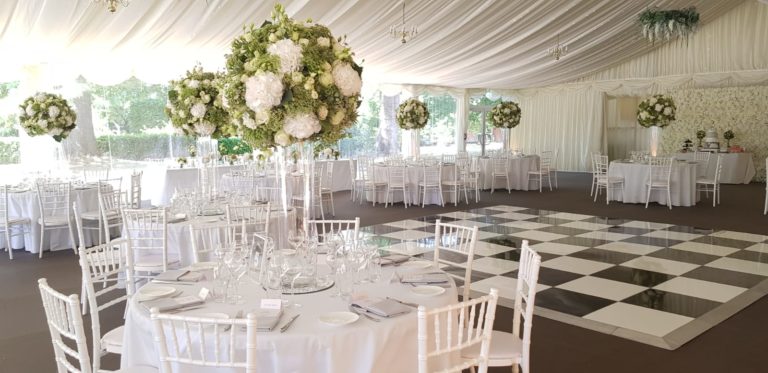 Shrubs and trees
It's not just cut flowers that can make an impression on guests at events. Potted trees, shrubs and flowers can be cost effective if you hire or re-use them, better from a sustainability stand point and can really transform a space, particularly if you're going for a full-on theme.
Ceilings
The draped, ivory roof of our summer marquee is an elegant backdrop for large hanging arrangements. This beautiful green and white design was placed directly above the dance floor. As well as looking fabulous, it also helped divide the space into different 'zones' while maintaining a free-flow of guests and not impacting on the overall floorspace.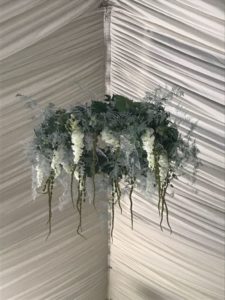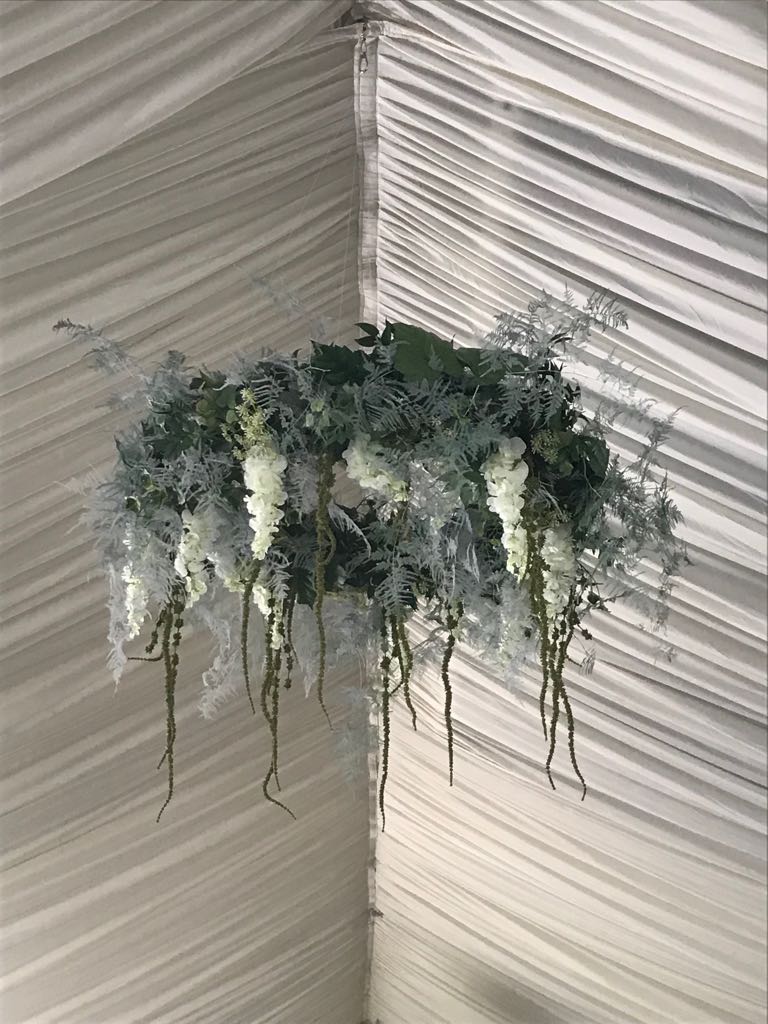 Floral walkways
If you're hosting an event with different areas or zones (perhaps registration, reception drinks, alfresco dining, awards ceremony etc), you could consider using flowers to set out the pathway you'd like to encourage people to take. It's prettier than signs and will add to the overall effect and theme of your event. This could be as dramatic as a garlanded archway, or as simple as some arrangements on tall stands lining the walls of a hallway.
Poseur tables
For a drinks reception, at which you might want to encourage guests to move around your space and mingle, poseur tables are the perfect event furniture. A simple, modest floral arrangement in the middle of each table is a great way to bring the space to life, especially when the blooms are coordinated with the lighting design.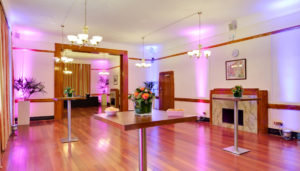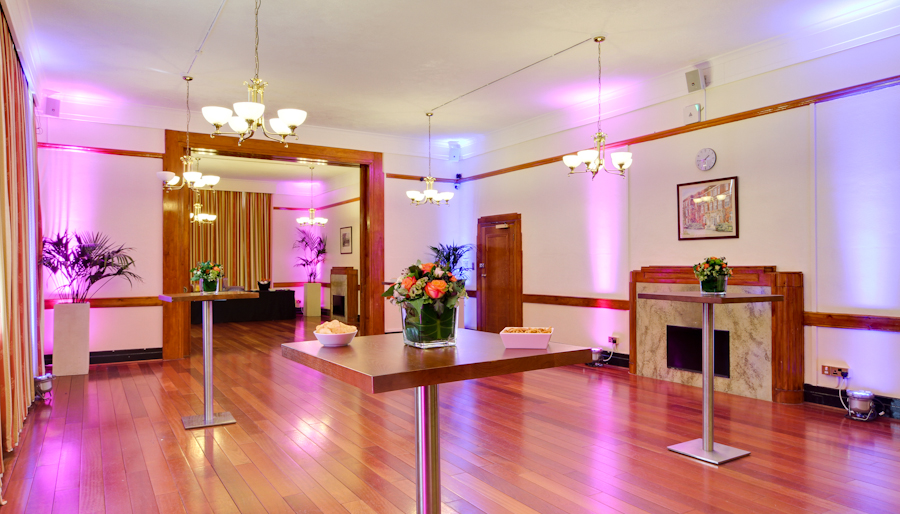 Fixtures and fittings
Weaving flowers through chair covers, around pillars, on the ends of aisles, up the banisters of a staircase…. There are lots of ways in which flowers can bring a space to life. Floral arrangements can also help fill 'dead' spaces, like corners and corridors.
Flower walls
To really bring the outside in, there's no better way than with a flower wall.  This white rose creation is decadent, beautiful and a real conversation starter. The placing of an occasional, single flower on the table amongst the cakes is a great way to tie the two displays together.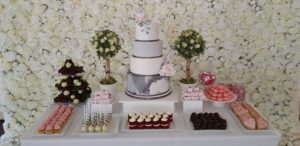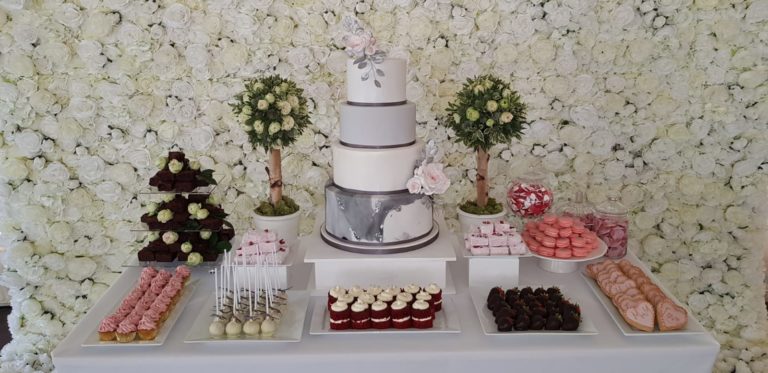 Your next event at Regent's
Whether you're holding a wedding, summer party or drinks reception at Regent's, our in-house team of planners will be able to help you with all the little details, like the flowers, to make sure your event is the best it can be. If you have any questions about suppliers, or anything else concerning the project, just give our team a ring to discuss it on +44(0) 20 7487 7540 or contact us.